What Is Good Mileage On A Used Car?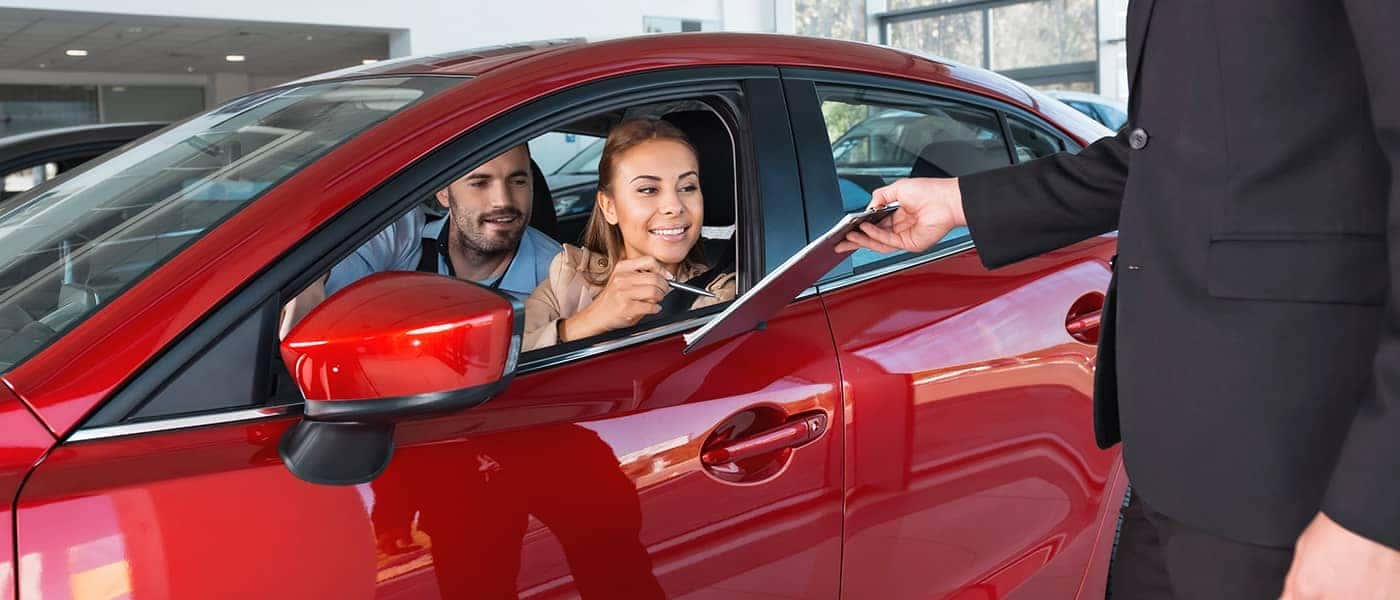 ---
In addition to looking at a used car's physical and mechanical condition, mileage is another aspect you'll want to check out. Most suggest drivers to stay clear from a used car that has over 100,000 miles, however, that isn't necessarily a hard and fast rule. As long as the vehicle has been well maintained, it could still be a good buy. Condition, location, and usage are a few other factors to consider when shopping for a pre-owned vehicle. Find out more about the difference between used and certified pre-owned models as well as the best way to shop used with us at Riverside Buick GMC!
The Smart Way to Shop for a Used Car
While mileage is definitely an important factor, there are other factors to keep in mind. These include:
Usage – A car driven 75,000 miles in stop and go traffic will wear down sooner than one that has racked up 75,000 miles on the open highway. Make sure that you get the previous owner's driving history before you buy.
Location – Vehicles that have been driven in a locale that has a dry, warm climate, undergo less stress than vehicles from areas that have a cold, wet climate.
Condition – Get a certified mechanic to inspect the vehicle to determine if there are any issues, such as mechanical problems or rust, that will need to be dealt with. Figure this cost into your budget.
Maintenance – Check the maintenance history of the vehicle to ensure that it has been kept up to date on routine services like oil changes. An irregular service history can be a sign of expensive problems in the future.
Mileage vs. Age
While many opt for the used vehicles with less mileage, a newer car with high mileage might be a better choice. And if you're looking for a like-new model with low-mileage, a certified pre-owned vehicle is worth a look. Either way, make sure to take these factors into account when buying:
A car that hasn't been driven regularly will often have higher repair costs. Mechanical issues, or problems with rubber seals and gaskets, can develop if a car isn't driven on a regular basis.
A vehicle with a well-documented maintenance history is preferable to one that has been neglected.
Low mileage vehicles often come with a higher price tag.
Find Used Cars for Sale at Riverside Buick GMC Today!
There's more to consider than just the mileage when shopping for a used car. At Riverside Buick GMC we have a wide selection of high-quality pre-owned vehicles for you to choose from. In addition to quality models, we offer used vehicle specials to help you save more. Want to learn more about the GMC Terrain configurations, compare the GMC Canyon vs. Sierra, or have questions in the meantime about our models, services, or about Gap insurance? Contact Riverside Buick GMC!
More From Riverside Buick GMC
The new 2020 Buick Encore interior offers Rome drivers a superior experience across the board. Buick has packed the Encore interior with the latest in tech, convenience, and comfort features to make every trip a relaxing ride. The Encore dimensions offer the cargo space and storage solutions you need to easily bring along all of…

The 2020 GMC Acadia is available in four trim levels: SLE, SLT, AT4, and Denali configurations. As you move up the line, you'll gain access to V6 engine power, upscale interior features, and cutting-edge technologies. No matter if you're looking for a front- or all-wheel drive model, the GMC Acadia trim levels have you covered….

The 2020 GMC Sierra 1500 maximum towing capacity reaches up to 13,400 pounds when properly equipped. This makes this model the ideal light-duty pickup for Rome drivers and beyond. Learn more about the GMC Sierra towing capacity, Sierra towing features, and more before you get behind the wheel of your favorite GMC Sierra truck at…