---
Buick was founded in 1903 by David Dunbar Buick, making it one of America's oldest automobile brands. Since the auto industry went global, it's become a lot more difficult to say with certainty which auto brands are American. That's because many brands now manufacture models in other countries as well as here in America. Buick's internationally diverse lineup includes models manufactured in the U.S., Germany, South Korea, and China.
If you want to buy American with Buick, choose the Enclave or the LaCross models — both produced in the U.S. Read on to learn about Buick production and brand history from the team at Riverside Buick GMC, and feel free to contact us with any further questions!
Which Auto Parts are Made in the U.S.A.?
When it comes to individual auto parts, is Buick American? Automakers are required to include the percentage of North American parts in the vehicle's window sticker. However, there's currently no way to tell what percentage of a vehicle's parts are made in the U.S., and which are produced in Canada.
So is Buick American?
It depends on the model! Buick offers two American-made models, the Enclave and the LaCross. Both are versatile vehicles that give Acworth drivers a lot of options to customize:
2020 Buick Enclave –For 2020, all Enclave models come standard with an updated 8.0-inch infotainment display. Rome drivers can also choose from new options including a Sport Touring package, high-definition backup camera, and 360-degree exterior cameras. Overall, the Enclave is a solid 7-seat vehicle with graceful styling, a powerful V6 engine, advanced infotainment technology, and generous cargo volume.
2019 Buick LaCrosse –The 2019 LaCrosse is a large Sedan that ranks at the very top of its class for reliability and great overall value. If you're looking for a smooth ride, lots of passenger space, and abundant technology features, then the LaCrosse is definitely one to look at. The LaCrosse comfortable seats 5 passengers and comes standard with 8-inch touch screen, an eight-speaker audio system, Bluetooth, USB ports, a Wi-Fi hot spot, Apple CarPlay, and Android Auto.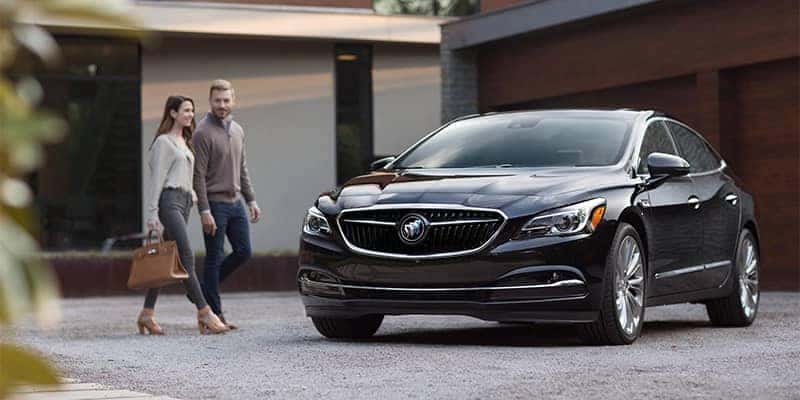 Find Great Rome Resources at Riverside Buick GMC!
If you have any further questions about car manufacturing in America, or even to check out the Buick Encore interior, stop by Riverside Buick GMC in Cartersville. Whether you're a longtime Acworth local or just visiting, we're happy to help with great recommendations from our team of locals, including our favorite ways to spend a day in Cartersville, or awesome dining experiences in Canton.