How Many Miles Do Tires Last?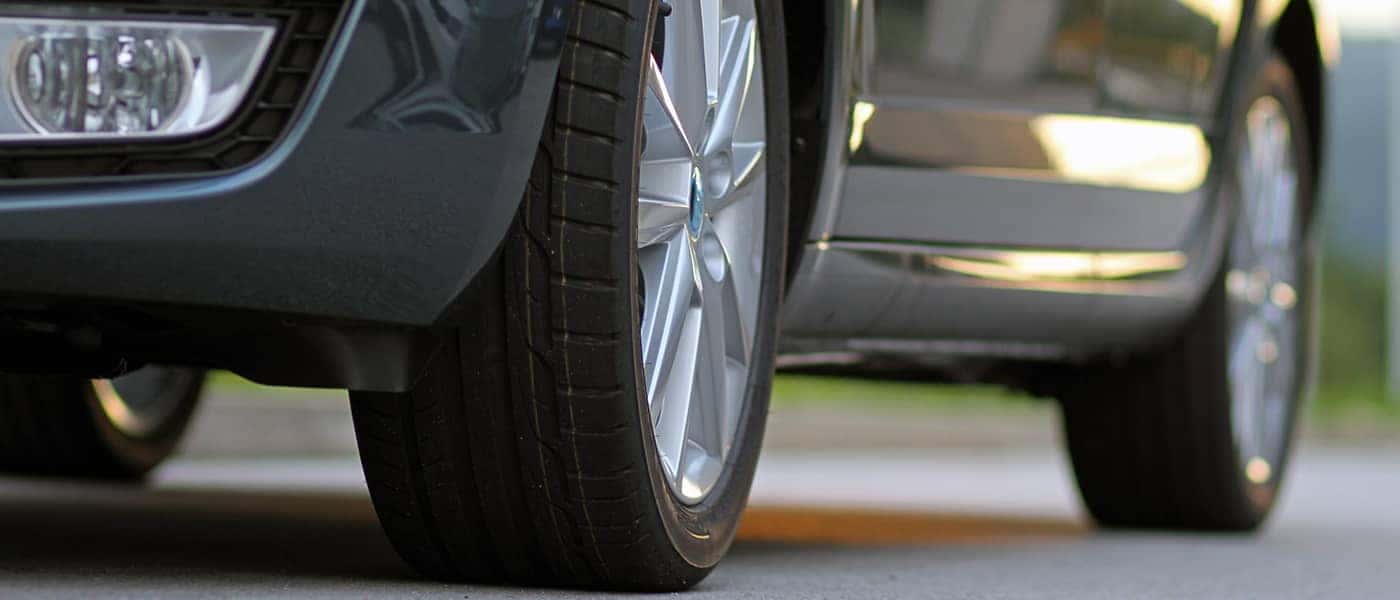 ---
If you have new tires from the original equipment manufacturer, or OEM, or if you have high-quality replacement tires, you can expect them to last approximately 50,000 miles. This estimate doesn't take into account how you drive, the type of terrain you're on, etc. Learn more about the life of a tire at Riverside Buick GMC, contact your Rome-area service center if you have any more questions!
What Factors Affect Tires Life Expectancy?
So, how many miles do tires last and how many miles should tires last? While these questions are similar, they can have completely different answers depending on a number of factors that can include:
Type of tire: High performance tires have extra grip but may wear faster than all-season tires which have less rolling resistance.
Treadwear rating: Your tires also come with a treadwear rating which rates the life expectancy of the tire treads.
Drivetrain: Tires wear differently on front-wheel drive, rear-wheel drive, and all-wheel drive vehicles, because of where the main power for forward motion comes from.
Road conditions: If you have to drive on gravel or dirt roads regularly, or you encounter construction, snow, salt, rain, and ice, your tires will take more of a beating. If you plan to use your vehicle for off-roading, this will make a big difference as well.
Terrain: If you live in an area with inclines on the roads, more friction on the tires is required to start and stop the vehicle than on flat surfaces.
Driving habits: Driving with a lead foot on the gas and brakes can cause your tires to wear faster than accelerating gradually and coasting.
Tire Care Tips For Long-Lasting Tires
Though more cautious driving habits will help extend the life of your vehicle's tires tremendously, there are a few other things to keep in mind that'll help extend your vehicle's tire life:
Inspect for proper air pressure when you fill your gas tank, as many gas stations have tire inflation stations.
Regularly inspect tire tread depth for tire tread wear.
Rotate your tires for more even distribution of tire wear.
Take your vehicle in for regularly scheduled maintenance.
Take Care of Your Tires at Riverside Buick GMC
Whether you're in the Acworth area and need new tires or you're coming in from Canton for a maintenance appointment and would like your tires checked, our service center can help! Schedule an appointment today, browse our available service specials, learn how often to check your oil, and get in touch with any questions in the meantime. We can also help answer your questions about Gap insurance options.
More From Riverside Buick GMC
The new 2020 Buick Encore interior offers Rome drivers a superior experience across the board. Buick has packed the Encore interior with the latest in tech, convenience, and comfort features to make every trip a relaxing ride. The Encore dimensions offer the cargo space and storage solutions you need to easily bring along all of…

The 2020 GMC Acadia is available in four trim levels: SLE, SLT, AT4, and Denali configurations. As you move up the line, you'll gain access to V6 engine power, upscale interior features, and cutting-edge technologies. No matter if you're looking for a front- or all-wheel drive model, the GMC Acadia trim levels have you covered….

The 2020 GMC Sierra 1500 maximum towing capacity reaches up to 13,400 pounds when properly equipped. This makes this model the ideal light-duty pickup for Rome drivers and beyond. Learn more about the GMC Sierra towing capacity, Sierra towing features, and more before you get behind the wheel of your favorite GMC Sierra truck at…