How Much Is a Transmission?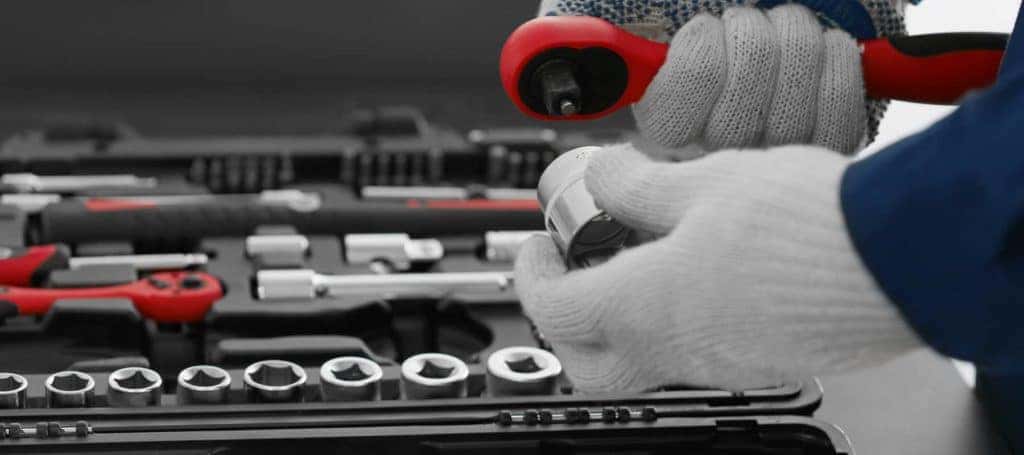 Have you ever asked the question "how much does a transmission cost"? We have the answer. The transmission cost for your Buick, GMC model will vary, but usually it will cost somewhere between $1,800 and $3,400 for brand new parts, not including labor costs which can range from $79 to $189. Be sure to keep in mind that there are associated taxes and fees as well. When it comes time for your new Buick Encore or other Buick or GMC model to get a new transmission, rely on the experts at Riverside Buick GMC!
What Does Your Transmission Do?
Your car's transmission is what distributes power amongst all the tires equally. When you shift gears, the engine and transmission disconnect to adjust to a new driver position. When using an automatic transmission, your Buick, GMC vehicle will sense the change and adjust torque distribution to create a smoother and more seamless acceleration.
How Often Should the Transmission Fluid Be Replaced?
This depends on your model. Some recommend every 30,000 miles and others aren't until every 100,000 miles. For a more accurate mileage, be sure to check your vehicle's owner's manual. This should be covered under your vehicle's warranty as long as you've kept up with the regular maintenance schedule. You're less likely to need the transmission replaced this way as well, avoiding more pricey repairs sooner.
How to Check Your Transmission Fluid
To keep your vehicle as healthy as possible, follow a few simple steps before it gets too late. Simply:
Turn the car on to warm up the engine.
Find the transmission fluid dipstick. Use your owner's manual if you're having trouble finding it.
Remove the dipstick and put some of the fluid on your finger. Move it around between your forefinger and thumb. This liquid should be mostly clear with a pink hue.
Make sure the fluid doesn't give off a burnt smell or look dirty. If this is the case, bring your model in for a replacement.
Wipe off the dipstick with a rag and put it back in place.
Pull it out again to check the levels. Add more if it's under the "Full" marking.
Using a funnel, add more fluid until it reaches the "Full" marking.
Get Some Help from Riverside Buick GMC
For more information, take the trip from Acworth to Riverside Buick GMC! While you are here, be sure to explore the many new and pre-owned models in our inventory. Contact our service center before stopping by so we can help you right away. Browse our service and parts specials to make the trip more affordable, learn how many miles tires last, how to clean leather seats, and contact us with any other questions.
More from Riverside Buick GMC
The 2020 GMC Sierra 1500 interior provides Rome drivers with the technology and conveniences needed on any commute. Check out the available features, high-end materials, and more that can be had in Sierra interiors at Riverside Buick GMC then take your favorite GMC Sierra for a test drive! View Sierra 1500 Inventory Apply for Financing Contact Us…

The 2020 GMC Acadia boasts impressive detail and precise design within its interior. This mid-size, 7-seat SUV is available with options or accessories that'll make you want to drive around Rome all day long. Learn more about the dynamic control features, roomy cargo area, and more the 2020 GMC Acadia interior has to offer you…

The 2019 GMC Yukon has a spacious and high-tech interior, strong towing capabilities, and plenty of configurations to choose from, giving Rome families a vehicle that provides everything they need and then some. Learn more about the GMC Yukon configurations at Riverside Buick GMC and drive off in your favorite. Learn MoreBrowse Inventory GMC Yukon Trim Levels Yukon…